News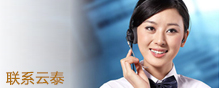 Tel:
010-84783288,028-81715678
Fax:010-84783133
E-mail:ytjj@yuntaifund.com
Address:
Guangdong: Room 201, building A, No. 1, front Bay Road, Qianhai Shenzhen Hong Kong cooperation zone, Shenzhen
Beijing: 1201/1208 Radiance Tower 6,Section 4 Wangjing Dongyuan,Chaoyang District, Beijing.
Sichuan: Chengdu District, Qingyang Dongpo three North Road, Qi Li life square, Qi business port, 5 floor          
The First Meeting of Yuntai Fund's Investment and Fundraising Club(图文)
On October 15, 2019, Yuntai Fund officially launched its Investment and Fundraising Club. Mr. Peter (Peng) Zhang, General Manager of Yuntai Fund, invited the club's special partners and consultant members to Yuntai Fund Beijing Office to have the first official meeting. Mr. Sun Xiaoping, Yuntai Fund's Partner & Chief Agricultural Consultant, and Ms. Shay Liu, Secretary General of the Club, also attended the meeting.
Mr. Peter (Peng) Zhang introduced the mission and vision of the Club, that is to build an open, mutual beneficial and win-win platform to facilitate the exchanges and sharing of all participating parties (capital + projects + experience). Alongside that, Peter also shared his understanding of the nature of investment: investment is the smart use of capital and resources. Through investment, capital and other production factors can be reallocated to the best level and create the utmost benefit for all. The appreciation of capital is the natural result of the process of value creation.
Everyone present at the meeting introduced themselves and expressed the eagerness to build business relations. After that, Shay made a brief introduction to the nature, management and constitution of the Club. Club members provided good suggestions to the management, such as the quorum, method and record of every meeting.
After that, Donald (Dong) Li, Yuntai Fund's acting director of investment department, shared Yuntai Fund's preliminary research findings of investment opportunities under the current economic situation. Everyone expressed their feelings and thoughts regarding the topic.
Upon closing, Mr. Peter (Peng) Zhang said that the first meeting is a good beginning and lays a sound foundation for the Club. The club is committed to bringing real benefit for the people by the efforts of all members.